Top 5 Digital Marketing Trends of 2023
 Digital marketing is a constantly evolving mechanism to help grow and expand your business. Staying on top of marketing trends gives your brand a competitive edge by staying ahead of the curve. 
With the expansion of all things digital, businesses, brands and entrepreneurs constantly have new areas of opportunity to help build up their marketing strategy. In this day and age utilizing the internet to help benefit your branding and marketing efforts is crucial to a successful business plan. 
With these top digital marketing trends of 2020 you'll gain the knowledge needed to improve your brand's social media strategy, content creation and optimization efforts. 
Top 5 Digital Marketing Trends of 2023
1 – Perfecting Conversational Marketing 
Conversational marketing is at the forefront of the digital world. The internet has become a place when connections can be made based on real world experiences and feelings.
Conversational marketing is a great way to get customers the answers they're looking for in a direct manner. When used correctly, conversational marketing can be used as a form of customer service, providing customers answers to their questions in real time while offering information and valuable insight. 
Basing your conversational style on natural language gives your brand the ability to connect with an audience on a personal level. There are several ways for businesses and brands to expand their conversational marketing repertoire. 
Email Marketing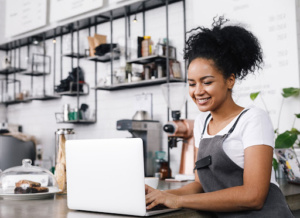 Email marketing has been a well known marketing tool for quite some time, but the most important part is the style you use to write your content within the email.
Emails go straight to your customer's inbox. How often do you get junk mail that feels like it was just sent directly from a robot? The key to successful email marketing in 2020 is to use natural language to establish a more personal connection.
Messaging Apps
Much like email marketing, messaging apps are a way for businesses to communicate directly with their customers in real tile. Facebook messenger and live chats are both great ways to open that door of communication directly with your audience. There is an art to balancing professional tone with a more personalized communication style. Thankfully, there are endless resources online to help you perfect your conversational marketing style. 
2 – Understanding The Art of Going "Live" 
Ah yes, the grand old stage of the tech world – going "live." Going live on social platforms like Facebook and Instagram essentially gives you the opportunity to broadcast yourself to an online audience in real time. Intimidating? Absolutely. A huge marketing opportunity? Even more so.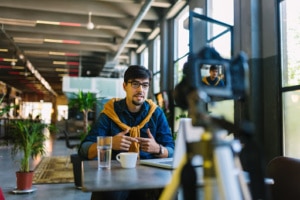 Live videos on social media platforms put your face, your products or your services directly in front of the audience you choose. Announcing that you will be going live is a great way to attract an audience. People want to be entertained and to feel like they are part of something bigger than themselves. Going live on social media platforms is a fantastic way to engage a large audience and get them interested in your brand.  
3 – Utilizing Influencer Marketing 
Influencer marketing is a form of marketing specific to social media where individuals with influence over a desired audience endorse your products or services. Social media influencers have become more and more popular because influencer marketing has proven to be successful time and time again.
Individuals and brand representatives can be seen on various social media channels endorsing a business's products to an open audience as a form of content marketing. This is because the face of the actual influencer helps instil a degree of trust to your target audience. Seeing a recognizable face endorsing a product allows your audience to feel like they can trust that brand as well. 
4 – Creating Interactive Content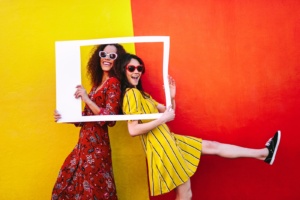 Interactive content utilizes marketing technology in order to create a gateway for engaging customer experience. You might have heard the phrase, "content is King," but that might now be evolving towards "interactive content is King."
Marketing technology can be utilized in a way that can truly transform the overall experience of your customers and clients. The internet itself should always be used as a tool with purpose, especially when it comes to innovative business. 
Interactive marketing can be as simple as asking your audience to comment and tag a friend's name for a giveaway prize. The call to action engages users by striking a personal connection and associating the post with friendship.
5 – Optimizing Your Content with Purpose
Optimization is absolutely necessary and arguably above all else when it comes to creating content that is designed to market your brand. Content optimization involves incorporating key target research into the overall content of your website, social media profiles and all other online platforms. 
In previous years do-it-yourself website builders exploded onto the market. A fantastic tool for entrepreneurs, but highly lacking any sense of content optimization knowledge needed to make sure the website you build actually reaches the audience you need to connect with. 
Keyword research, competitive research, local seo research – it all plays part into  optimizing your content with purpose. 
Voice Search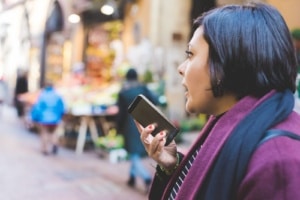 Voice search is an expanding feature for search engines like Google where you speak your search query out loud to your mobile device. Believe it or not, you can even optimize your content and better prepare yourself for when your next customer is ready to ask Siri for a recommendation that might connect them to your business. 
How to Stay on Top Of Marketing Trends This Year
Staying on top of internet marketing trends can sometimes feel like an endless game of catch up. 
Here's the secret – the most helpful marketing trend for any business, no matter what year, is to stay true to your own unique brand. In a world where everyone is trying to outbeat and outsmart the next, it's incredibly important to stay true to your own values and mission. The most important thing you can be is unique.
The good news is, the internet is an open book of information ready to help you learn new skills in business, marketing, sales, social media advertising and so much more. Utilize those skills to help build your brand and spread awareness!
About us and this blog
We are a digital marketing company with a focus on helping our customers achieve great results across several key areas.
Request a free quote
We offer professional SEO services that help websites increase their organic search score drastically in order to compete for the highest rankings even when it comes to highly competitive keywords.
Subscribe to our newsletter!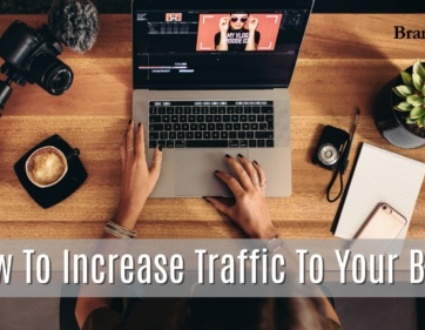 Most recently updated on May 25, 2023. Are you struggling to drive…
[easy-share counters=1 counter_pos="inside" native="no" hide_total="yes" fullwidth="yes" fullwidth_fix="100"]