Tools for Optimizing Your WebSite for Local Voice Search
So it's Friday night and you're ready to relax after a long week… "Hey Siri, what are the best places for takeout near me?" Sound familiar? Mobile devices are now equipped with voice assistants like Siri and Alexa to help supply users with hands-free voice search results. 
People use voice search assistance for just about any question you could possibly think of, but it begs us to question where these voice assistants are getting their answers from in the first place. An alien mind reader sending messages from outer space? No not quite… but not too far off.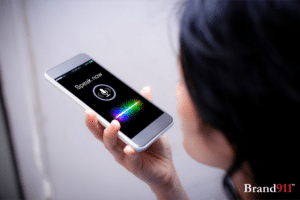 Why Optimizing Your Site for Voice Search Matters
Voice search works just like Google, except with the added voice of a robot to read you your answers out loud (just a little creepy, but that's beside the point). Siri, Alexa, Google Now, Windows Cortana, they all work basically the same by working as an assistant to a search engine. 
Google itself is the most popular search engine across the globe with billions of users daily. Odds are when anyone has a question that can be answered by the person they're standing next to, they'll go to the assistant that's sitting in the palm of their hand. 
Is Voice Search the Future? 
Voice search technology goes further than just your iPhone. Home devices like the Amazon Echo (Alexa) and Google assistant are other popular forms of voice search options for users across the board. 
In 2018 Econsultancy predicted that "by 2020, 50% of all searches will be conducted via voice." Now that we're in 2020, studies by Adobe have found that 48% of consumers are using the voice search option for all of their general web searches. 
That's a pretty big number, If almost 1 out of every 2 searches find your site through voice search, isn't it in your best interest to create a website that is designed for both web searches and voice searching to optimize your overall content? 
Who Uses Voice Search
Voice searches come from a multitude of sources, from a variety of sources. Here are the most popular sources for total amounts of voice search from each category: 
85% Smartphones

39% Smart Speaker 

38% Laptop

37% Tablet 

33% Smart TV

31% Car Voice Assistant

15% Wearable Technology 

9% Home Appliances 
People are always looking for quicker, better and more efficient ways to live their lives. Voice search is exactly that, helping people get the answers they need without even clicking a button. The user experience is ever changing, and so are the ways we get our information. Search Engine Optimization for voice search could help you convert 100% of those voice searches to sales. 
Understanding Content Optimization
Search engines are complex online systems that can match web results to any possible question under the sun. A search query is the question you type (or speak in this case) into the search bar and follow by hitting send. Once you hit send, the search engine goes on a hunt across the world wide web to bring you the best possible answers for your question.
Within less than a second, your search query, also known as your long tail keyword, was used as a clue to help find the best links, images, videos and other sources that contain those exact keywords, plus other supporting information.
That search and answer process is exactly why content optimization is so important if you want to be found online by the people who are trying to find you, your business, or your brand. 
If your online content is not optimized, it simply will not be efficient or effective in any online search process, especially voice search. Optimizing your site means using keyword and competitor research to help better utilize your online materials in strengthening and expanding the reach of your brand. 
How to Optimize a Website for Voice Search
In order to optimize your website for the most powerful virtual assistant, Google Voice Search, there are several different strategies that need to be taken into consideration.
Since it feels like Google goes through algorithmic updates daily, it's important for businesses and professional brands to be able to understand how natural language processing (NLP) technology works and how it can help improve their likelihood of success. 
Local Searches and "Near Me" Searches
Local SEO (Search Engine Optimization) is incredibly helpful when used properly to boost the effectiveness of your online content. According to a global survey conducted by Google, 74% of in-store shoppers who searched online before going to the store to shop, said they searched for something in-store related such as the closest store near them, locations, in stock near them, hours, directions, wait times, and contact information.
Since 2011, search queries that contain "near me" and "nearby" have drastically increased year after year when it comes to finding local businesses on Google, most of which come from mobile searches. 
SEO strategies for local voice search optimization really revolve around the idea of utilizing natural language. When a user searches for something by using voice assistance, they're going to be using language that flows naturally, unlike technical SEO.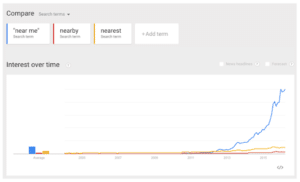 With that being said, you have to pay attention to what type of words, phrases and questions your potential customers will be asking, before they ask it. Just like any other successful SEO strategy, using the exact phrases those potential customers might say, should be strategically used throughout the content of your site. 
Optimizing Your Website Has Never Been More Important 
If you are a business or brand that is serious about improving their success, site optimization is your key to unlocking that sometimes difficult door. Building a beautiful website is one thing, but building a website that can be found online by the right people and the right time is where the real magic happens. 
With the use of highly effective SEO techniques, key market research, and content marketing, your site will have no choice but to come face to face with your next customer, client, or investor. Call today to get started with a branding strategy professional today and a free quote!
About us and this blog
We are a digital marketing company with a focus on helping our customers achieve great results across several key areas.
Request a free quote
We offer professional SEO services that help websites increase their organic search score drastically in order to compete for the highest rankings even when it comes to highly competitive keywords.
Subscribe to our newsletter!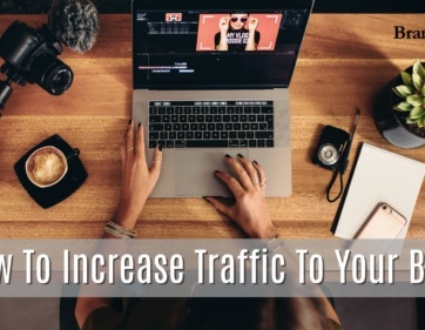 Most recently updated on May 25, 2023. Are you struggling to drive…
[easy-share counters=1 counter_pos="inside" native="no" hide_total="yes" fullwidth="yes" fullwidth_fix="100"]