How to Write an SEO Friendly Blog: A Step-by-Step Guide
Writing the perfect blog has come a long way with the constant evolution and algorithm updates that Google constantly goes through. Here's how to write the perfect SEO friendly blog to help gain organic traffic and links to your website.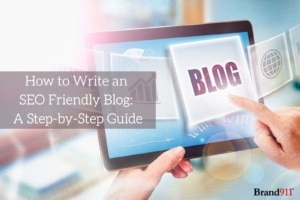 Why Is SEO so Important When Blogging
SEO is so important when it comes to blogging because getting your content found online takes much more skill than just writing about what you think people want to hear. 
What's the purpose of putting time, effort and money into your blog if it never gets found online? SEO or Search Engine Optimization allows you to write content that is designed specifically to get found on Google and beat out similar competition. 
Without SEO, you could write endlessly with no web traffic to show as a result. Writing with passion and intention is always the main goal, but adding SEO tactics to your blog writing ensures your website is seen by those who want and need to hear what you have to say!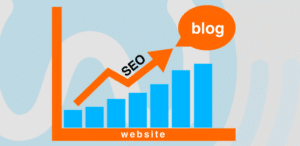 Image Courtesey of Imprint
How to Write SEO Friendly Content 
Writing SEO friendly content comes down to 6 main factors – outlining your content, using appropriate title tags, writing in an engaging style, and adding supporting links and images. Sounds simple enough, but all-in-all writing the perfect blog post has proven to be quite a difficult task if you do not have a background in professional writing and web optimization. 
Writing an SEO friendly blog becomes much easier when you know exactly how to write it. Let's take a deeper look at how to write a blog that will gain the organic traffic your website needs in order to finally get found online. 
1 – Outline the Content of Your Blog
As the saying goes, failing to prepare only prepares you to fail, and the same goes for SEO friendly blogging. There are several factors that come into play when writing optimized blogs, and staying organized makes the process easier and more effective.  
Choosing the Right Blogging Topic
Choosing the right topic is always your first course of action. What do you want to write about? Business, photography, fashion, animals, science… the pythagorean theorem?
The truth is, when it comes to SEO, it doesn't matter what you write about, it's how you write it. 
Use Your Blog to Answer User's Questions 
Instead of struggling to pick the perfect topic, ask yourself what knowledge do you have that might help answer someone's questions. 
When people go to Google, they go there for a reason, and it's to get their questions answered. Use that to fine tune your topic of choice. The sections of your blog should work together to help support your main topic. 
2 – Utilize Titles and Headings When Blogging
Google looks at several different factors when determining whether or not you blog is deemed worthy of a first page view. However, using appropriate title tags is one of the easiest and most important ways to help improve your blog.
The Difference Between H1, H2, and H3 Tags 
Title tags are broken down into an H1, H2 and H3 sequence. H1 is used for your blog title, H2 is used for subsections, and H3 is used within sections to highlight certain points. 
All 3 types of title tags should be both clear and interesting, much like sections of an article used to educate someone on the main topic.  
3 – Keep Your Content Engaging and Readable
Maintaining an engaging writing style is just as important as keeping your content readable. You want a wide range of audience members to be able to not only want to read what you write, but learn from it.
Use Short Paragraphs 
Breaking the content of your blog into smaller sections and paragraphs allows the reader to read the content more easily and stay engaged longer. Lengthy paragraphs will lower the readability of your written content, and underperform in SEO.
4 – Add Supporting Links 
Adding links to support your content will boost the SEO of your blog. It tells Google that you you are an insightful source, and can help users answer their questions with an array of supporting evidence. 
Choose links to credible sources that directly relate to your content. Embedding the links will help users clarify and learn more information on your given topics. 
The Importance of Anchor Text
It's also important to use engaging anchor text. When embedding links, try summarizing the content of the link in a short sentence. This way, the user will be able to understand what type of content the supporting link will help clarify. 
5 – Use High Quality Images 
A picture is worth a thousand words, and that goes for blogging too. Using high quality images throughout your blog post helps improve SEO and user experience. High quality images are visually engaging, and perform as a visual aid to help further explain your content. 
Include Original Images in Your Post
Including original images throughout your post will also give you a better chance of getting featured on Google. The better the images, the more likely you are to gain outside traffic just from the image alone. 
Other sources also might link to your images, or use them in their own blogs. This is great for the SEO of your website, as well as increasing the credibility of your overall site as well. 
Utilize SEO Friendly ALT Text 
Utilizing SEO friendly ALT text on your images helps improve functionality of the image itself, as well as boost the SEO of the blog. Always make sure your ALT text is a short and concise description of what the image is in relevance to your blog post. 
6 – Optimize Your URL and Meta Description 
Just like optimizing your ALT text, you also want to do the same for your URL and meta description. Optimizing your URL and meta description help Google better understand exactly what your article is about. The clearer and more engaging they are, the more it helps SEO. 
Your URL should be a very short and direct description of the blog pages of your website, while your meta description should be no longer than 200 characters, describing the content of your blogs in an interesting and insightful way. Using keywords will help Google direct your blog to users Googling similar keywords, thus linking to your organic search result! 
SEO Mistakes While Blogging
Using the right keywords is incredibly important when blogging. Keywords are what Google uses to break down your blog into bite sized pieces. Keyword stuffing is the practice of overloading your content with keywords that support your main topic.
For example, if you're writing a promotional blog post for the best pizza restaurant in Boston, MA, you don't want to continuously use "best pizza restaurant in Boston, MA" in every sentence throughout the page. Instead, use supporting evidence and similar keywords to help get your paint across, while avoiding keyword stuffing. 
With these SEO guidelines and practices, you will be able to write an optimized blog designed to give you organic first page search results in no time!
About us and this blog
We are a digital marketing company with a focus on helping our customers achieve great results across several key areas.
Request a free quote
We offer professional SEO services that help websites increase their organic search score drastically in order to compete for the highest rankings even when it comes to highly competitive keywords.
Subscribe to our newsletter!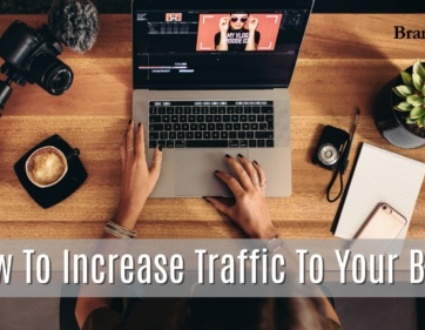 Most recently updated on May 25, 2023. Are you struggling to drive…
[easy-share counters=1 counter_pos="inside" native="no" hide_total="yes" fullwidth="yes" fullwidth_fix="100"]