If it's not online…
does it even exist?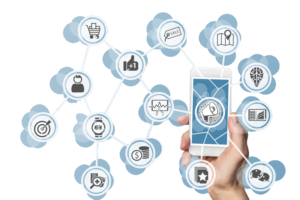 Twenty years ago, that would've sounded like a joke. Today, it's an honest question. Your online presence is the foundation of your brand's identity. The Internet has become everything. It's home to our news, entertainment, education and even our social lives.  It's also the modern home of first impressions.
What comes up in your search results can literally make or break your business.  At Brand911, we specialize in shining the spotlight on your brand's core values (even if you're not sure what those are yet).  Our Search Engine Optimization strategies help your brand rise through the ranks of relevance. Reach your audience, reel in clicks and build your business with targeted SEO.
We fuse creativity into our strategies.  Our approaches are out of the box and traditionally centered.  We're all for innovation — but when something works, it works.
Together, our graphic designers, web developers and content writers craft content that represents your brand.  Whether your business is simply a nameless idea or a long-standing brick and mortar shop without an online presence, we can build the brand to shape the future of your business.  As a full service digital marketing agency, Brand911 offers a wide range of services to help you build your brand and promote your business. From idea development to connecting with your target audience — we've got you covered.
Have a great idea for a business, but no clue what to name it?  
Half of the battle is understanding who you're trying to reach and why. Through in-depth analysis, our strategists can pinpoint where your audience is hiding. That way, we can help you reel in those clicks that turn into sales. Promoting your business is more than just getting your name out there — it's a game where strategy meets art.  Our SEO-focused content writers have a knack for social media management, so you can be confident that your message will reach its intended audience.
At Brand911, we understand the value of your reputation. Our sister company, Reputation911, specializes in reputation management. Over the years, we've watched the Internet's playing field evolve. And we've adapted our techniques along the way. Through it all, one thing hasn't changed: we make you look good online!