How To Increase Blog Traffic In 2022
How To Increase Blog Traffic In 2022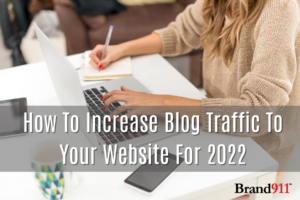 There are so many reasons to create a blog, including boosting your brand reputation, increasing sales and revenue, and improving brand awareness. Perhaps the main reason businesses and organizations engage in blogging is to increase website traffic.
There are several ways to drive traffic from a blog. As the online landscape continues to evolve, certain strategies are proven more effective. Here are some ideas to consider for your business to drive traffic online to your blog that work in 2022. 
1. Keyword Optimization
Make sure you're using relevant keywords for blog posts. This will help your website rank higher in search engine results, making them more likely to be seen by people searching for information on your topic. Whether you're writing an article from scratch or re-writing an article already published, you'll want to integrate keyword research into your writing process. 
2. Newsjacking Content
Newsjacking is the art and science of injecting your ideas into a breaking news story so you can ride the media wave to get more exposure for your business. By curating and creating content relevant to trending topics, you can quickly boost traffic to your website and increase your chances of being found by people searching for information on those topics.
3. Evergreen Content
Evergreen content is the type of content that remains relevant and useful long after it's been published. Creating evergreen content can be a great way to attract a steady stream of visitors to your website over time. It's a reliable long-term strategy to improve traffic to your blog.
4. Rewrite Old Blog Posts
If you've been blogging for a while, you probably have a few old posts that are no longer getting much traffic. Take some time to review your older blog posts and see if any could use a refresh. If the content on a blog is considered outdated, make sure to rewrite the content in the article for the current year. Then, make sure your publish date is updated.
5. Focus on Article Headlines
A great headline can be the difference between a blog post that gets read and one that gets ignored. When you're creating headlines for your blog posts, focus on making them attention-grabbing and informative.
6. Low Competition, High Search Topics
Use online tools like Google's Keyword Planner or SEMrush to find low competition, high search keywords that you can target in your blog posts. When you create content around these keywords, you'll have a better chance of ranking in search engines and driving traffic to your website.
7. Find Guest Post Opportunities
Guest posting is a great way to get your work in front of a new audience and build relationships with other bloggers in your niche. When you guest post on someone else's blog, be sure to include a link back to relevant articles on your website so readers can learn more about you and your business.
8. Use Video
Including videos in your blog posts can help you increase traffic to your website. They are also used to improve website engagement metrics like bounce rate and time on page for your blog articles. Videos are more likely to be shared and they can help you communicate your message more effectively than text alone. Using videos on blogs can also be a good SEO signal to Google.
9. Guest Posting
Yes, guest posting is still a good strategy in 2022. Guest posting on high-traffic websites is a great way to get more eyes on your content and drive traffic back to your website. For it to be successful, you need to consider a topic that another business could truly benefit from and that you are considered an expert in. When you guest post, be sure to include a link back to your website in your author bio so people can learn more about you and your business.
10. Build Backlinks Through Brand Mentions
Whenever your brand is mentioned online, be sure to include a link back to your website. This will help build backlinks to your website, which can improve your search engine ranking and help you get more traffic. You can use a paid tool like SEMrush to track brand mentions. You can also do this for free by typing in the following search command in Google: intext: "your company name".
11. Online Advertising
Online advertising is a great way to get more traffic to your website. You can use platforms like Google Ads and Facebook Ads to target potential customers and get them to visit your blog. Many social media sites provide powerful audience insights, so you can filter demographics, geographics, and online interests and behaviors to reach users that would be interested in a blog post.
12. Use Social Media
Make sure you're using social media to promote your blog posts and drive traffic back to your website. Share each new post on social media, and be sure to include links back to your website so people can easily find your content.
13. Email Marketing
Email marketing is a great way to stay in touch with your audience and let them know about new content on your website. Be sure to include links to your website in your emails so people can easily find your latest blog posts and articles. Consider segmenting your audience based on interest or location to send them content that interests them. 
14. Co-Marketing
Co-marketing is a strategy of brands or organizations to create a partnership to expand their online reach. This is a great way to reach a new audience and get more traffic to your website. When you partner with another business or individual, you can leverage your partner's audience and share each content to reach a whole new group of people.
15. User-Generated Content
Encourage your users to submit photos, videos, and articles that you can feature on your website. This is a great way to engage your audience and get people involved in your site. With User Generated Content, you can establish brand loyalty and trust, which can help drive returning users to your blog. 
Those are the 15 ways to increase traffic to your blog. Did we miss any strategies? Let us know!
At Reputation911, we provide marketing services to improve your brand reputation. We provide business reputation management for brands and organizations. Contact us for a free consultation if you're ready to improve your reputation.
About us and this blog
We are a digital marketing company with a focus on helping our customers achieve great results across several key areas.
Request a free quote
We offer professional SEO services that help websites increase their organic search score drastically in order to compete for the highest rankings even when it comes to highly competitive keywords.
Subscribe to our newsletter!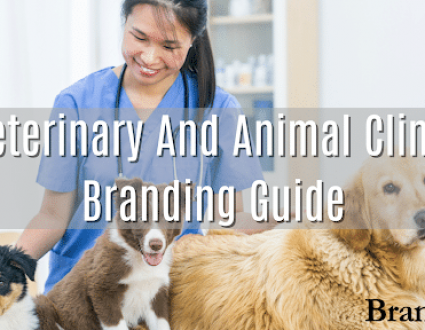 Veterinary Clinic Branding: 4 Steps You Should Take Interested in starting your…
[easy-share counters=1 counter_pos="inside" native="no" hide_total="yes" fullwidth="yes" fullwidth_fix="100"]