How To Increase Blog Traffic In 2023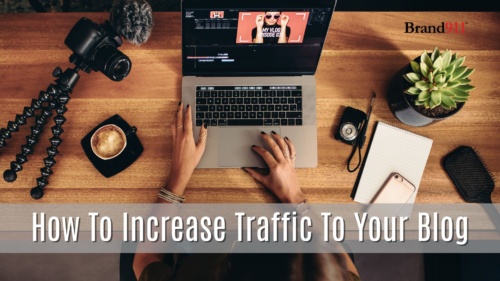 Most recently updated on May 25, 2023.
Are you struggling to drive traffic to your blog and increase your online presence in 2023? Whether you're a blogger, small business owner, or entrepreneur, the benefits of blogging are undeniable. From boosting your brand reputation to increasing sales and revenue, blogging can take your online presence to the next level.
However, with so much competition in the digital space, it can be challenging to stand out and attract the right audience to your blog. That's why we've compiled a list of the most effective strategies to drive traffic to your blog. These tips are tailored to the ever-evolving online landscape and are guaranteed to increase your online visibility. Read on to discover ways you can elevate your blog and increase traffic in 2023.
Is Blogging Still Effective in 2023?
In the age of social media and instant gratification, it's natural to question whether blogging is still an effective marketing strategy. Even as we move through 2023, blogging is definitely still relevant.  It is one of the most effective ways to reach and engage with your target audience.
One of the main benefits of blogging is its ability to help with link-building. This is a critical aspect of SEO. When other websites link back to your blog posts, it tells search engines that your content is high-quality and relevant. As a result, search engines may rank your blog higher in search results, driving more organic traffic to your site.
Blogging also lets you engage with your target audience by providing them with valuable content. If you can answer their questions, solve their problems, and meet their needs, they will keep coming back to your blog. By consistently providing high-quality content, you can establish yourself as an authority in your niche. This leads to increased trust, loyalty, and conversions.
To ensure that your blogging efforts are effective, set clear goals and track your progress using tools like Google Analytics. Include a call to action in your blog posts to encourage readers to take action. You can ask them to sign up for your email list, follow you on social media, or make a purchase.
How Can I Increase My Blog Traffic Fast?
It can be difficult to increase blog traffic really quickly unless you have a lot of money to spend on advertising. Platforms such as Google Ads and Facebook Ads help to ensure you reach the right audience. They do this by allowing you to target specific demographics, geographics, and interests.
While advertising can be expensive, it can be a worthwhile investment if it generates traffic and increases your conversion rate. Paid ads are a part of the marketing strategy, but there are lots of other ways to drive traffic.
3 Major Blogging Trends For 2023
As we head into 2023, there are several trends to keep in mind to increase your blog traffic:
Making Blog Posts An Experience
Readers are increasingly looking for an immersive experience when consuming blog content. This means that bloggers need to incorporate custom images, videos, and even podcasting into their posts to keep readers engaged.
Multimedia elements make blog posts more interesting to read. They also help to break up the text and make the content easier to digest.
In-Depth, Educational Content
Gone are the days of quick, surface-level content. In 2023, successful blogs will be those that offer in-depth, educational content that answers readers' questions and provides value. This type of content is more likely to rank high in search queries. It also helps to establish the blogger as an authority in their niche.
Interactive Content
Interactivity in blog posts is becoming an increasingly important trend to consider in 2023. Readers today want to be engaged and involved in the content they consume, and interactive content can help accomplish this.
There are several ways to add interactivity to blog posts, including:
Adding a comment section to allow readers to share their thoughts and engage in discussions. This is a great way to build a sense of community around your blog and encourage repeat visits.

Quizzes, polls, and surveys will engage readers and encourage them to participate in your blog. These can be embedded right into blog posts.

Infographics will present data and statistics in a visually appealing way.

Include an interactive map if you are writing about a specific location or event.

Create an interactive timeline to present a series of events in chronological order.
Why Start A Blog in 2023?
Starting a blog in 2023 has several advantages, including:
Improve Your SEO
Blogs are great for SEO because they provide fresh content that search engines love. Regularly updating your blog can improve your website's search engine ranking and drive more organic traffic to your website.
Establish Your Brand
Blogging can help establish your brand and position yourself as a thought leader in your industry. By sharing your expertise and insights, you can build trust with your audience. Your brand then becomes a go-to resource for information.
Drive Sales and Revenue
Blogging enhances your content marketing strategy to help you drive sales and revenue and promote your products or services. By creating informative and valuable content, you can attract potential customers and convert them into paying customers.
15 Ways To Get Your Blog Noticed: Blog Traffic For Beginners
1. Keyword Optimization
Make sure you're using relevant keywords for blog posts. This will help your website rank higher in search engine results. High rankings make posts more likely to be seen by people searching for information on your topic. Whether you're writing a new article or re-writing an old one, add keyword research to your writing process. 
2. Newsjacking Content
Newsjacking is the art of injecting your ideas into a breaking news story. This means you can ride the media wave to get more exposure for your business. By curating and creating content relevant to trending topics, you can quickly boost traffic to your website. This increases your chances of being found by people searching for information on those topics.
3. Evergreen Content
Evergreen content is the type of content that remains relevant and useful long after it's been published. Creating evergreen content can be a great way to attract a steady stream of visitors to your website over time. It's a reliable long-term strategy to improve traffic to your blog.
4. Rewrite Old Blog Posts
If you're a long-time blogger, you probably have a few older posts that longer getting much or any traffic. Take some time to review your older blog posts and see if any could use a refresh. If you have an outdated blog, make sure to rewrite the content in the article for the current year. When you do this, also remember to update the publish date for the post.
5. Focus on Article Headlines
A compelling headline can mean the difference between a high-traffic blog and a blog that gets ignored. When crafting compelling headlines for your blog posts, focus on making them attention-grabbing and informative.
6. Low Competition, High Search Topics
Use online keyword tools like Google's Keyword Planner or SEMrush to find short or long-tail keywords for your posts. The ideal keyword is one that has low competition and high search volume. By creating content around target search topics, you have a better chance of ranking in search engines. The higher you rank in search engines, the more traffic you drive to your website.
7. Collaborate With Influencers and Industry Experts
Leverage the power of influencer marketing by partnering with influencers and industry experts in your niche. Co-create valuable content, conduct interviews, or collaborate on social media to expand your reach by tapping into their established audience.
By associating your blog with influencers and experts, you can attract their followers, boost credibility, and drive significant traffic. Cultivate genuine relationships and engage with their content to foster mutually beneficial partnerships.
8. Guest Posting
Guest blogging on high-traffic websites will get fresh eyes on your content and drive traffic back to your site. You can also build strong relationships with other bloggers in your niche.
To successfully do this, consider a topic that another business can benefit from and that you are an expert in. When you guest post, include a link back to relevant articles on your website. That way people can learn more about you and your business.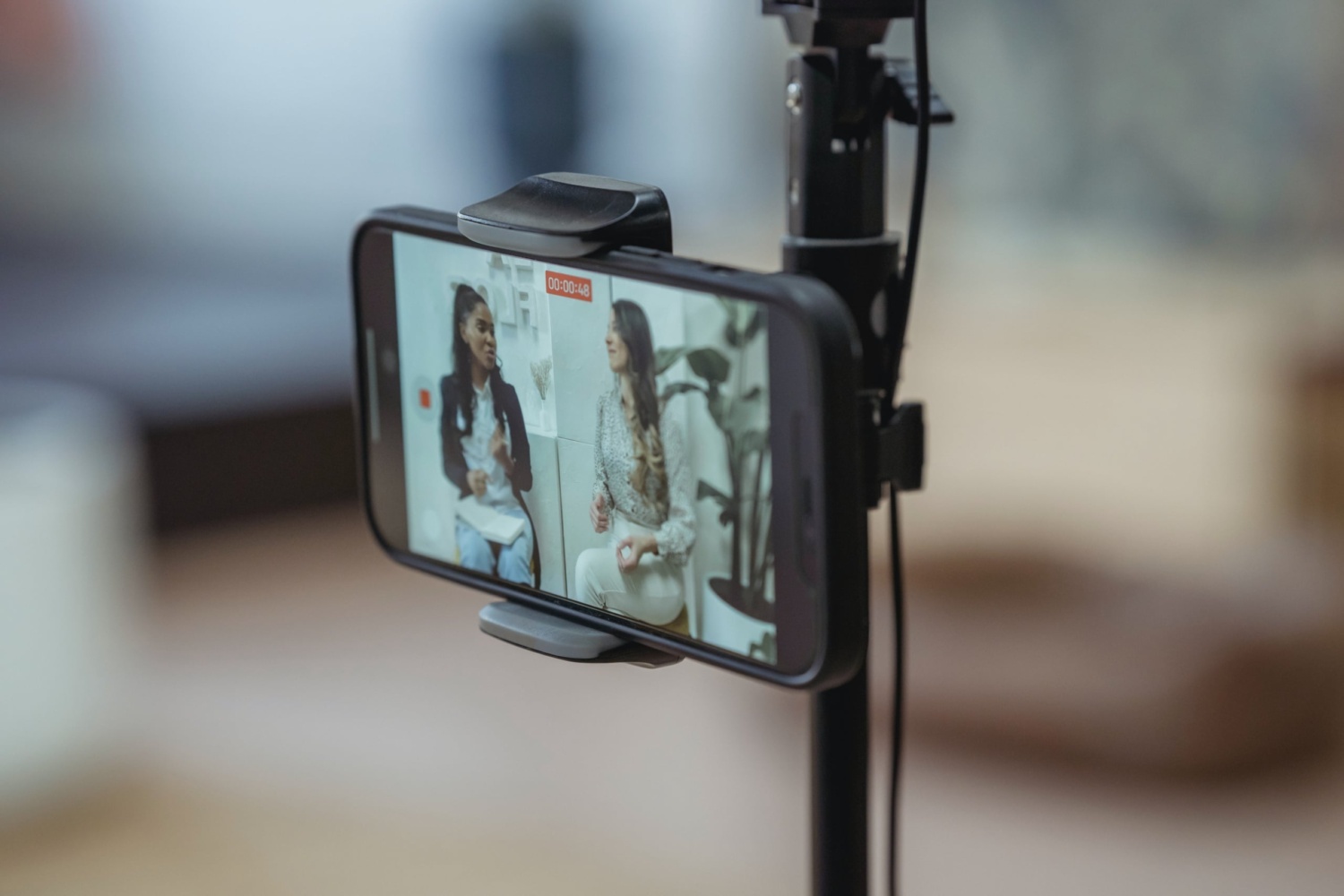 9. Use Video
Including videos in your blog posts can help you increase traffic to your website. They are also used to improve website engagement metrics like bounce rate and time on page for your blog articles. Videos are more likely to be shared and they can help you communicate your message more effectively than text alone. Using videos on blogs can also be a good SEO signal to Google.
10. Build Backlinks Through Brand Mentions
Whenever your brand is mentioned online, be sure to include a link back to your website. This will help build backlinks to your website, which can improve your search engine ranking and help you get more traffic. You can use a paid tool like SEMrush to track brand mentions. You can also do this for free by typing in the following search command in Google: intext: "your company name".
11. Online Advertising
Online advertising is a great way to get more traffic to your website. You can use platforms like Google Ads and Facebook Ads to target potential customers and get them to visit your blog. Many social media sites provide powerful audience insights. You can filter demographics, geographics, and online interests and behaviors to reach users that would be interested in a blog post.
12. Use Social Media
Make sure you're using social networks to promote your blog posts and drive traffic back to your website. Share each new post on social media and include links back to your website so people can easily find your content.
13. Email Marketing
Email marketing is a great way to stay in touch with your audience. You can let them know directly about new content on your website. Include links to your website in your emails so people can easily find your latest blog posts and articles. Consider segmenting your audience based on interest or location to send them content that interests them. 
14. Co-Marketing
Co-marketing is a strategy of brands or organizations to create a partnership to expand their online reach. This is a great way to reach a new audience and get more traffic to your website. Partnering with another business or individual allows you to leverage their audience. Sharing each other's content allows you both to reach a whole new group of people.
15. User-Generated Content
Encourage your users to submit photos, videos, and articles that you can feature on your website. This is a great way to engage your audience and get people involved in your site. With User Generated Content, you can establish brand loyalty and trust, which can help drive returning users to your blog. 

Conclusion: Growing Your Blog
It takes time and effort to build a successful blog, but with persistence, you can succeed in this competitive environment. Start implementing these 15 strategies and watch your blog traffic soar!
Brand911 is a full-service digital marketing agency specializing in SEO strategies and content creation. With a focus on creativity and innovation, we help businesses build their online presence, connect with their target audience, and shape their brand's future.
About us and this blog
We are a digital marketing company with a focus on helping our customers achieve great results across several key areas.
Request a free quote
We offer professional SEO services that help websites increase their organic search score drastically in order to compete for the highest rankings even when it comes to highly competitive keywords.
Subscribe to our newsletter!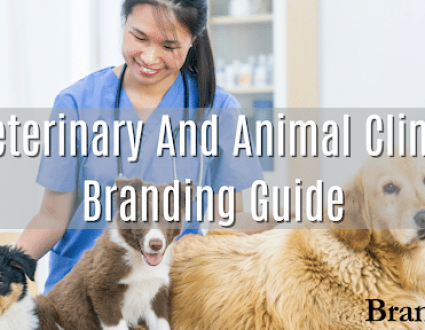 Veterinary Clinic Branding: 4 Steps You Should Take Interested in starting your…
[easy-share counters=1 counter_pos="inside" native="no" hide_total="yes" fullwidth="yes" fullwidth_fix="100"]