Increase sales and brand awareness while building loyalty and trust with existing and potential customers by creating, publishing and distributing content on high authority sites that position you as the expert in your industry.
What is content marketing?
According to the content marketing institute, content marketing is "a strategic marketing approach focused on creating and distributing valuable, relevant, and consistent content to attract and retain a clearly defined audience - and, ultimately, to drive profitable customer action."
Content marketing is one of the most important aspects of communicating your business or brand as a reliable source to your specific target audience. Depending on what type of format of content marketing you use, your brand or business can utilize that content to gain leads, boost sales and engage its audience.
How has the internet changed content marketing?
Developing a strong content marketing plan has never been more important with the help of search engines like Google dominating the internet. Content marketing was already used long before the invention of the world wide web. Since the dawn of time, humans have told stories and passed down information from one to another across various forms through traditional marketing.
From newspapers and oration, to radio and infomercials, content types have changed drastically over the course of even just the past 50 years. With the ever evolving world of technology, creating a strong brand online has never been more critical to its success in this fast paced industry across the board. 
Why do you need a content marketing strategy plan?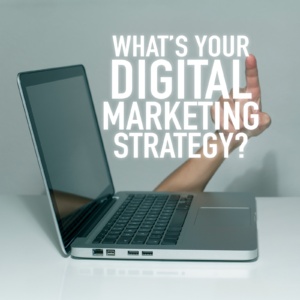 Content marketing has become one of the most powerful tools in establishing and expanding business, no matter what size. Contrary to content strategy, content marketing strategy is the circulation and distribution of various content formats with a solid goal in mind. 
Anyone can establish a brand or start a business, so what do you have that will set you apart from the rest? By focusing on what makes you unique, you will be able to stand out from your competitors easily, allowing your audience to see what makes you different, and better than your competition. Brand awareness is necessary in successful content marketing. 
Building your brand
Case studies have shown that a steadily increasing amount of companies across all industries are now focusing on building an audience for their unique brand. Building an audience first starts with creating good, solid content.
By promoting your products and services in a clean, impactful, and eye catching way your audience will grow organically based on genuine intrigue and interest in your brand or business. Any piece of content you share in your marketing efforts will find purpose in relaying important information to your target audience. 
Developing a content marketing strategy
There is no one size fits all approach to marketing efforts, therefore it can be daunting and confusing for many to fully grasp. When developing a content marketing strategy you're going to focus on three things:
Knowing your needs as a brand or business
Every plan needs a purpose. In order to drive your brand or business in the right direction, you need to have a clear vision of where you're going. Set yourself some concrete goals, and use them to drive your plan to succeed in that goal.

Making a plan and documenting every step
Get it all down on paper. In order for success to be manageable, it needs to be measurable. In order to fully create a solid content marketing plan, you need to document every step to be able to accurately translate it to a third party if necessary. This will also help keep your plan healthy for long term success. Keeping it all in your head or only keeping track of it by word of mouth just doesn't cut it. 
Constantly improving and making updates
The secret to success is constancy of purpose. A good content marketing plan evolves over time depending on the ebb and flow of business and branding. Those changes need to be incorporated into your content marketing in order for your success to continuously grow. 
Source: Content Marketing Institute
Different formats for content marketing
How do I know which types of content marketing is best for my business or brand? Regardless of the size, your business or brand needs to have great content in order to survive. Social media, advertising campaigns, PR, SEO, and inbound marketing are all solid leads when it comes to marketing any business, new or old, big or small. 
Formatting content for marketing strategy:
Photos
Video content
Vlogs
Blog posts
Slideshows
How-to's
FAQ's
Q&A's 
Lists
Interviews
Opinion posts
Offered resources
Templates
Illustrations
Infographics 
Webinars
Interviews
Survey
Case studies
White papers
Reviews
Summaries 
Lists
Mind maps
Online games
Teasers 
Quotes
Pinboards
Company news
Timelines
Press releases
Guides
Hiring a branding professional 
Are you interested in creating a content marketing plan for your brand or business that can be defined, implemented, tracked, and improved for guaranteed success? Help is only one click away with Brand911! Let's get you started today.