How COVID-19 has Impacted the Digital Advertising & Marketing Industries
Since March 2020, the world has completely changed following the outbreak of the Coronavirus pandemic. Traditional marketing was put on hold following the onset of self quarantine and social distancing restrictions.
Consumers went from shopping on the weekends, to surfing Amazon to do their big spending. For months, there has been no weekend date nights at bustling restaurants; the best and only dining option has become people's own kitchens. So how does this affect marketing for businesses across the board?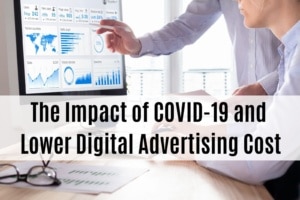 How COVID-19 Has Impacted Google Ads Results
With the shift from in person to online shopping, there has been an overwhelming influx of internet users searching for products and services on the internet. With web traffic increasing, conversion rates are sharply decreasing according to online advertising statistics.
With that being said, there has also been a sharp increase of online shopping, in turn decreasing the cost of online advertising itself due to over-saturation within the market. So, what does that all actually mean?
Online Advertising Just became Affordable 
Online advertising is taking a huge hit following the COVID-19 outbreak. Why? Consumers are drastically reducing spending on all the things that were once popular before the Coronavirus outbreak. Investments from Facebook ads in areas of travel and retail plummeted, along with entertainment and packaged goods – all of which represent 45% of Facebook's total revenue from conversions.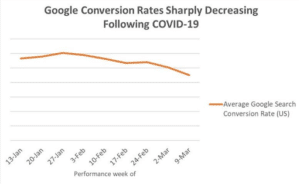 Image by WordStream
When the need for commodities decreases, their value and price plummets as well. Sounds like a win if you're looking to advertise, right? Less spending in an area that once cost quite a pretty penny?
Wrong. Now, more than ever it is more important to be producing quality content over quantity. Google core updates have shown to organically promote content that is insightful and trustworthy, opposed to filler and off-topic content. 
When it comes to online advertising after COVID-19, businesses have to place their bets strategically in order to compete in a lineup where all competition is on a level playing field. 
Using Content Marketing to Lower Advertising Costs 
Instead of bending over backwards to create online advertisements that have to fight tooth and nail for a top ranking on Google, now is the time to revisit your content marketing strategy to give your business the leverage it needs to win amongst competitors in the industry. 
Developing a Content Marketing Strategy Plan
Understanding the needs of your business is the first step to any successful marketing plan. Understand your specific purpose in the industry and how you will provide your customers with the products and services they need is what will truly set you apart from the rest. 
Creating a plan of action to monitor and control the success of a content marketing strategy plan is just as important as implementing it in the first place. There are endless areas of content to utilize marketing in several different areas of content and optimization: 
Photos

Video content

Vlogs

Blog posts

Slideshows

How-to's

FAQ's

Q&A's 

Lists

Interviews

Opinion posts

Offered resources

Templates

Illustrations

Infographics 

Webinars

Interviews

Survey

Case studies

White papers

Reviews

Summaries 

Lists

Mind maps

Online games

Teasers 

Quotes

Pinboards

Company news

Timelines

Press releases

Guides
How to Rank Higher on Google Organically 
Odds are if you're well versed in any type of digital strategy, you've heard the phrase "content is king." This still rings true, but it's more important to optimize that content.
Content optimization ensures the entire text, videos and images of your website, profiles and pages are designed specifically to find your target audience with ease. Optimizing your content  
streamlines that content in a way that funnels conversions to your site and helps you gain targeted traffic to conversion pages. 
Content Optimization Services
When to Hire a Branding Professional 
Working one-on-one with a branding professional allows employers and business owners to regain control of their advertising and reach of their online brand. Brand911 is a full service digital marketing agency specifically designed to help businesses get found online. No advertising costs, just real organic results the second you type your business name into Google. 
The impacts of COVID-19 are lasting and uncertain, but reigning control over your business becomes possible with a helping hand.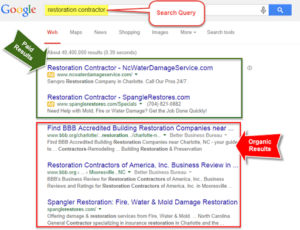 Image by Blue Corona
Brand911 Business Recovery Program
In an effort to offer aid to small and local businesses surviving the global pandemic, Brand911 is offering Brand911 is also offering 50% off all services during the COVID-19 re-opening, including their SEO services, content marketing and Online PR as part of the Business Recovery Plan launch. 
The Business Recovery Program is specifically designed to offer relief by providing digital marketing resources for businesses and professionals that were affected by the COVID-19 shutdown. Call today for a free quote and get your business back on track for success!
About us and this blog
We are a digital marketing company with a focus on helping our customers achieve great results across several key areas.
Request a free quote
We offer professional SEO services that help websites increase their organic search score drastically in order to compete for the highest rankings even when it comes to highly competitive keywords.
Subscribe to our newsletter!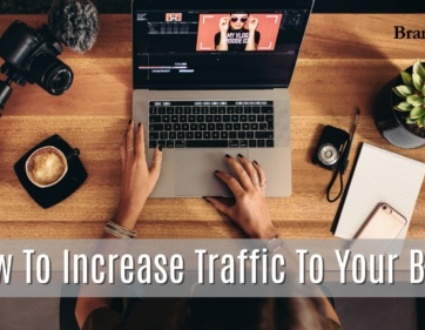 Most recently updated on May 25, 2023. Are you struggling to drive…
[easy-share counters=1 counter_pos="inside" native="no" hide_total="yes" fullwidth="yes" fullwidth_fix="100"]