How Google's May 2020 Core Update Affects Your Search Rankings
Google announced yet another algorithm update recently which has shown to have a direct effect on your business's or brand's search engine rankings. With the help of this article you'll get a better understanding of how the recent Google algorithm update works, and how to tell if your search results are being affected by it.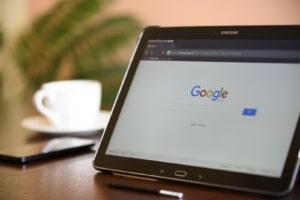 What Are Google Algorithm Updates and Why Are They Important? 
Google is the single most popular search engine on the internet by a landslide. With that being said, it is constantly evolving and becoming better at what it's meant to do, answer questions. 
In order to remain the best in the business, Google goes through broad core algorithm updates a few times per year in order to update its systems to be more efficient and effective. Google core updates come in many different forms, but all updates focus on backend data reconfiguration which helps improve the quality and relevance of search results. 
BERT Google Update 
A prime example of an effective core update is the international BERT (Bidirectional Encoder Representations from Transformers) Update.
The update essentially involves a natural language process update which helps Google better understand the way people ask questions. Bidirectional, meaning both directions, allows Google to process a search query from front to back, but also in reverse. As you can see, updates can get pretty technical! 
Google is much like a calculator used to connect people's questions to answers sourced on the web. Algorithm updates just help make that process easier, better, and faster.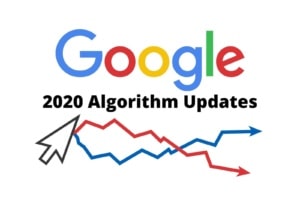 May 2020 Google Algorithm Update 
Last year in 2019, there were a few updates that may have caused sites to plummet in traffic. The updates focused on promoting quality content, and pushing down irrelevant pages and content. This could have directly impacted sites with an excess of indexed content that was not currently relevant, affecting the website's overall domain authority. 
According to analytic reports, the May 2020 update may help those who have been refocusing on quality content over quantity. This means refocusing on SEO strategy and keyword research throughout the overall content of their websites and profiles. Releasing a broad core update always takes a few weeks to fully roll out, and results may differentiate between users. 
How To Know if the Google Algorithm Update Affected Your Search Rankings
Understanding algorithm updates may seem daunting and overwhelming to some, but there are a few key steps that could greatly help in understanding the process.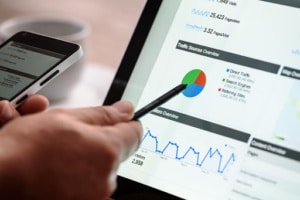 Review Your Analytics 
Your website analytics will always show you key information about how much traffic you are getting to your website, where they're coming from, how long they're staying, and what they're interested in. 
If your website is being affected by the new update, you will most likely see a fluctuation in your analytics, either upwards or downwards. The fluctuation of your analytics depends on the quality of your website, pages, and profiles. 
Page Views 
A large decrease in page views is a primary clue that your website has most likely been negatively impacted. This is because other websites may have gotten a boost, and are outperforming your ranking in search results. 
Overall Site Traffic 
This is equally important for your overall site traffic. If your Google analytics indicate a spike or plummet in overall site traffic, it's probably due to the fact that your website, and your competitors are shuffling around in Google rankings. 
How to Improve Your Google Search Ranking 
The difficult thing about Google algorithm updates is that they can feel quite unpredictable, and difficult to manage when it comes to keeping your content up to date and optimized to reach your target audience and compete effectively with your industry competitors. 
The good news is that there are always ways to improve the overall quality of your content, pages, and profiles to be strong enough to surpass any challenges from future updates. The key is consistency, professionalism and quality. 
Professional Branding 
Producing content on your own is effective to some extent, but for those in competitive industries truly looking to succeed, working with a branding professional might be crucial to that success. 
With the help of a branding professional, local businesses, small businesses and entrepreneurs have the safety and reassurance knowing that their brands have the tools and guidance they need to perform at full potential, long term. 
A customized plan based on client's needs, wants and concerns is designed by a team of professionals trained in SEO (Search Engine Optimization) techniques, keyword research, market research, web design, content creation, and content marketing. All of those elements combined guarantee your content will reach your target audience, convert sales, and show up first in Google search results, regardless of Google updates. 
Need to bring your Google rankings back fast? Call 1-888-913-6552 for your free consultation and get the answers you need!
About us and this blog
We are a digital marketing company with a focus on helping our customers achieve great results across several key areas.
Request a free quote
We offer professional SEO services that help websites increase their organic search score drastically in order to compete for the highest rankings even when it comes to highly competitive keywords.
Subscribe to our newsletter!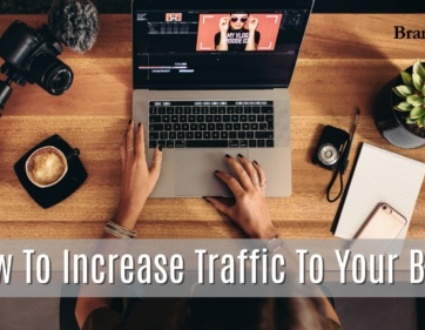 Most recently updated on May 25, 2023. Are you struggling to drive…
[easy-share counters=1 counter_pos="inside" native="no" hide_total="yes" fullwidth="yes" fullwidth_fix="100"]