9 Ways to Build a Strong Personal Brand in 2021
Building a strong personal brand online is more important than ever before in the year 2021. While social distancing has challenged us physically, staying connected online has proven to be an effective way of keeping us connected socially. Building a strong personal brand ensures your online image is an accurate representation of your brand to those who matter most. Great personal branding can be impactful in professional and work environments. In this article, we outline what personal branding is, and how to create, develop and build a powerful personal brand.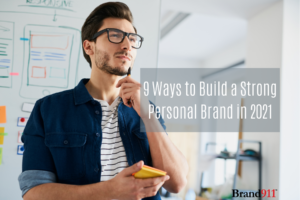 Your personal brand is the perception of who you are, what you stand for, and what you can offer to others based on your online image, helping others to trust you as a likable and trustworthy source. 
Your personal brand embodies your "flavor," which sets you apart from the crowd and helps you stand out from competitors. Your personal brand is very specific to you and your own values and experience. 
These days, personal brands are built by your online search results, and how you are represented on those sources of information to others. Websites, articles, images, videos, links, even likes, and tweets, all come together when building a personal brand. 
When considering your personal brand, how you are perceived is the main focus, and how you are different from the rest.  
Why Is Building a Strong Personal Brand So Important?
With the onset of social distancing forcing us to maintain physical distance, maintaining a strong personal brand is important to help others learn more about you based on your online search results. 
Google can be a useful tool to help you get information on people, places, and things, but how those sources portray an individual is where personal branding comes in. 
For example, someone applying to college might want to focus on more of a professional brand based on their skills and knowledge. Freelance artists may want a personal brand more focused on creativity and professionalism. There are many benefits to building a strong personal brand in work environments. 
Creating a personal brand based on personal specification is key in creating an online image and brand that truly represents the truest version of yourself. Developing a brand identity can help individuals endlessly by utilizing the internet as a tool to help improve their online image for good. 
How Do I Find My Personal Brand? 
Finding your own personal brand can vary from case to case. When you Google your own name, you can get a sense of your current identity while taking search results into account. 
If you are looking to find your new personal brand, you have the ability to get creative! You have the ability to define who you are and how you want to be perceived based on your brand identity and online image.
Examples of Strong Personal Brands
There's no question that a strong personal brand is vital in both work settings and in your personal life. If you're looking for inspirational examples of personal branding, here are a few examples of people with strong personal brands. These icons use personal branding techniques to get to where they are today.
Gary Vaynerchuk
Gary Vaynerchuk (also known informally as Gary Vee), knows a thing or two about building a personal brand. The social media marketing mogul and entrepreneur has decades of experience with building brands online – however, and no brand is more finessed and perfected than his personal brand. Publishing insightful and unique content, his massive following has translated to 8.9 million followers on Instagram and 6 million followers on TikTok.
Oprah Winfrey
Oprah has one of the strongest personal brands in this day and age. Her brand is built on authenticity which has been shown through everything she has done. From Oprah magazine to her best-selling books, she's found ways to connect with her audience.
Neil Patel
Online marketing guru Neil Patel has built his personal reputation into an online marketing empire. One of the most prominent digital marketing leaders today turned his personal brand into a digital marketing empire. Through sound and strategic marketing, Neil relies heavily on quality and thorough content. His website, neilpatel.com, has become the go-to resource for all things digital marketing, and promotion tactics like email marketing. 
Martha Stewart
Lifestyle icon Martha Stewart has built her personal brand in a variety of ways. Over the years, she has grown her value as a successful retail businesswoman, and media personality. Very few people can revive their careers after prison in 2004, but with strong personal branding, Martha was able to do just that. She's changed her personal brand by refreshing her image and perception. Since her imprisonment, Martha has made many television appearances and successful business ventures.
How to Build a Strong Personal Brand in 2021
Building a personal brand takes time and effort. From developing your brand to creating your online presence, there are many elements of building an impactful personal brand.
1. Define and Outline Your Personal Brand
You truly are your own brand. Outlining and defining your personal brand is the jumping-off point to creating any marketing strategy. How are you going to sell yourself if you don't understand what the product is? In this case, the product is the brand, and your selling point is your elevator pitch.
What sets you apart from the rest? 

What makes you stand out? 

What makes you different? 

What do you bring to the table?
Asking yourself these types of questions helps develop your content strategy. You get a better understanding of how to define your own personal brand and outline what type of image you're trying to portray. 
2. Make it Genuinely You
When developing your personal brand and improving your image, there's no need to change who you are. Any strong personal brand is one that allows you to be yourself, while presenting yourself in the best light. Being genuine, honest, and sincere goes a long way with colleagues, co-workers, your manager, or anyone else you encounter in your work or personal life.
3. Tell Your Story
A great personal branding tactic is to introduce who you are through storytelling. If you have an interesting or inspiring story to tell, this will help resonate with colleagues. Your story may include how you responded to uncertainty, adverse situations. 
A strong personal brand should be consistent online and offline. Your story should also be portrayed online to reflect your personal brand and what you stand for. Whether it's on your social media channels, or a personal website or blog, reinforcing your story online will help build a unified brand.
4. Utilize Your Existing Skills and Talents
There's no need to reinvent the wheel! Utilize your own talents and skills because people want to know more about what you're good at. 
What talents do you have? 

What are your strongest skills? 

How do you use the skills you have?
Your skills and talents are part of you, and therefore part of your brand. Your main goal is to be portrayed as a thought leader of your own category. 
5. Create a Personal Website 
By utilizing your brand outline, as well as reflecting on your skills and talents, you now have a concrete plan of direction to create a strong personal brand. Now it's time to put it all together! 
Creating a personal website is a great way to help market your personal brand. With the help of a personal website, you can completely customize your brand.
An image is worth a thousand words, and a video speaks novels, especially on a website! Strong visuals help reinforce a professional brand, no matter what that brand is. Blogging on your website 
Choosing colors, fonts, images, videos, and content that supports a well-thought-out brand will help create a strong foundation for your online image. Personal websites are a proven way to increase your chances of impressing your online audience.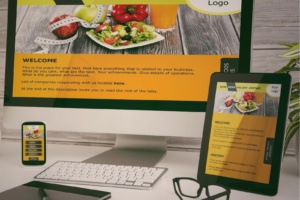 6. Leverage Social Media 
Social media is a great way to help get the word out and spread awareness of your brand. Social media allows people to control their image and perception through curating a profile and creating content for others to see and engage with.
Cleaning Up Your Profiles
By removing material that does not reflect the personal brand you desire, and adding material that does, you strengthen your image and brand. 
Decide Which Platforms to Use
There are many social media sites that can reflect who you are online. Chances are, you have at least one activity profile on one of the major social media platforms that currently exist. Consider which platforms to join in order to build your brand online.
Facebook

Instagram

Twitter

LinkedIn

Snapchat

TikTok

Reddit

Pinterest

YouTube
Word travels fast online, and now is a great time to start paying more attention to how you represent yourself on social media.  
7. Strengthen Your Online Network 
Now it's time to strengthen your online network presence and connect with your target audience. Your online network consists of social media, forums, and any other type of online social platform. 
Strengthen your online network and connections by engaging in a way that reflects your new personal brand. Utilize your new website, blog, and newly improved social media profiles to weave a web of professionalism! 
8. Protect Your Brand with Internet Privacy 
It's also important to protect your online brand and identity. Always make sure to protect your online brand by practicing internet safety.
Internet privacy goes much farther than utilizing 2 step verification and strong passwords. Turning personal profiles to private, and making sure to not share content that could potentially hurt your personal identity or reputation is also extremely important. 
It's much easier to improve your brand than completely repair it completely. 
9. Work With a Personal Branding Specialist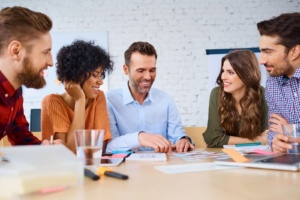 When all else fails, call in a professional. Professional branding specialists are trained in designing personal brands built for success, all while keeping integrity in mind.
Creating a brand can feel daunting at first, but with the help of a personal branding specialist, you can feel reassured knowing your personal brand is in good hands. 
There are many benefits to working with a professional branding specialist. Individuals who work with a professional have the advantage of security, trust, and confidence by creating a plan of action with concrete goals and timelines to help ease the process. 
Investing in yourself is a surefire way to get a return on your investment both immediately and down the road!
Brand911 is a Digital Marketing Agency specializing in building brands for both individuals and businesses. Learn more about our branding services.
About us and this blog
We are a digital marketing company with a focus on helping our customers achieve great results across several key areas.
Request a free quote
We offer professional SEO services that help websites increase their organic search score drastically in order to compete for the highest rankings even when it comes to highly competitive keywords.
Subscribe to our newsletter!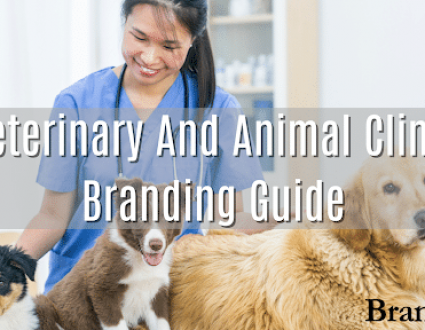 Veterinary Clinic Branding: 4 Steps You Should Take Interested in starting your…
[easy-share counters=1 counter_pos="inside" native="no" hide_total="yes" fullwidth="yes" fullwidth_fix="100"]