Why You Need a Personal Website
A personal website is incredibly useful for those pursuing a diverse professional career. Having a personal website that is designed to showcase your talents, skills, and best attributes is a new way to help you land your next job, improve your resume, and help recruiters find you online! Here's exactly why you need a personal website!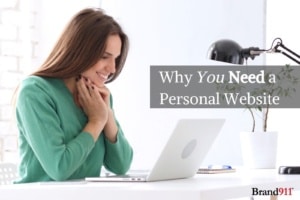 What should a personal website include?
A personal website should be used to create a professional brand image for yourself online. A good personal website should contain the following: 
Work examples 

Social media links 

Professional recommendations 

A professional layout 
What are the benefits of having a personal website?
Having a personal website is going to be part of the new normal. With more and more resources moving to the digital world, having a personal website can help you in many different ways, especially when entering back into the job force. 
If you are a new graduate entering the professional world, you're thinking of applying for a job, or even switching your career, having a personal website can skyrocket your success.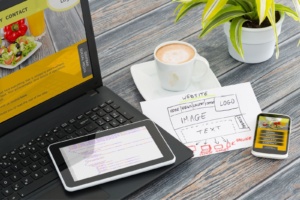 1 – Get a Leg up on Competition
The year 2020 has brought a complete rehaul to the world of business. With an economic shutdown, self-quarantine and social distancing regulations, and the onset of new and improved safety and sanitation protocols, businesses have gone through a whirlwind of change following the impacts of the Covid-19 Pandemic outbreak. 
With the excess of business shutdowns and re-opening restrictions, layoffs following have hit an all time high. When businesses start to reopen, there will coincidentally be a wave of new rehires, bringing a new found source of competition to finding a new job. 
Having a personal website helps tremendously when applying for new jobs online. Your personal website can be used as a professional online business card that creates an immediate and positive brand image for yourself. 
Having a professional website helps you stand out from the crowd and show off your best talents and attributes. Sending along a link with your application is a sure way to help impress any hiring manager. 
2- Increase Your Likelihood of Getting a Job 
Just like a professional website can help you stand out from the crowd of other job candidates, it can help you impress the person who matters most, aka your hiring manager. 
Using your personal website like an online resume can show hiring managers just how impressive your work is, what type of skills you possess, and even better, make a lasting first impression. 
Your website will give your hiring managers to trust you, right off the bat. Trust you to take charge, use your creativity, and professional edge to get something done right. 
3 – Recruiters Find You Much More Easily
If you're having a difficult time finding your next job, a personal website can greatly help your chances of getting found online. 
Due to the SEO (Search Engine Optimization) techniques of a professionally written and designed personal website, your website is designed to help you get found online. By referencing your skills and experience within the content of your site, recruiters will know exactly what type of position you would be good for. How easy is that? The jobs get filtered directly to your inbox!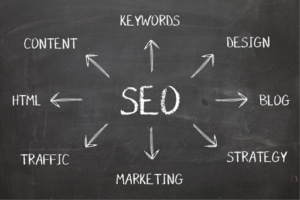 4 – Improve Your Online Image
At the end of the day, having a polished, impressive online portfolio, resume, blog etc. helps improve your overall personal brand and online image. When new recruiters, hiring managers, coworkers, networking opportunities, professors etc. Google your name and find a professional looking website, you immediately receive a new level of like-ability and trustworthiness. 
Improving your online image can help impress those in your personal and professional online network. Building your own brand online is an easy way to make a lasting impression on those who are looking for more information about who you are and what you have to offer. 
Is a personal website worth it?
The year 2020 has created an endless amount of new challenges for everyone. A small investment in your own personal brand can help you not only improve your own professional brand, creating a personal website gives you the confidence and security you need in a time where it has been challenged. 
Gaining control over your brand image and reputation with the help of a personal website helps you create content with a purpose. It is a direct reflection of what you want to look like online – you get put back in the driver's seat. 
Get Your Name Found Online Fast
Professionally made websites by Brand911 are created with the intention of getting your results. Other branding and marketing firms may create a beautiful website, but is it actually making a difference for the client? 
With the help of SEO techniques and professional web designers, professional websites are catered to the needs of each client, helping them get the results they are looking for! 
About us and this blog
We are a digital marketing company with a focus on helping our customers achieve great results across several key areas.
Request a free quote
We offer professional SEO services that help websites increase their organic search score drastically in order to compete for the highest rankings even when it comes to highly competitive keywords.
Subscribe to our newsletter!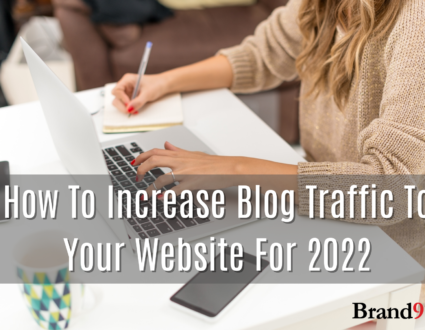 How To Increase Blog Traffic In 2022 There are so many reasons…
[easy-share counters=1 counter_pos="inside" native="no" hide_total="yes" fullwidth="yes" fullwidth_fix="100"]