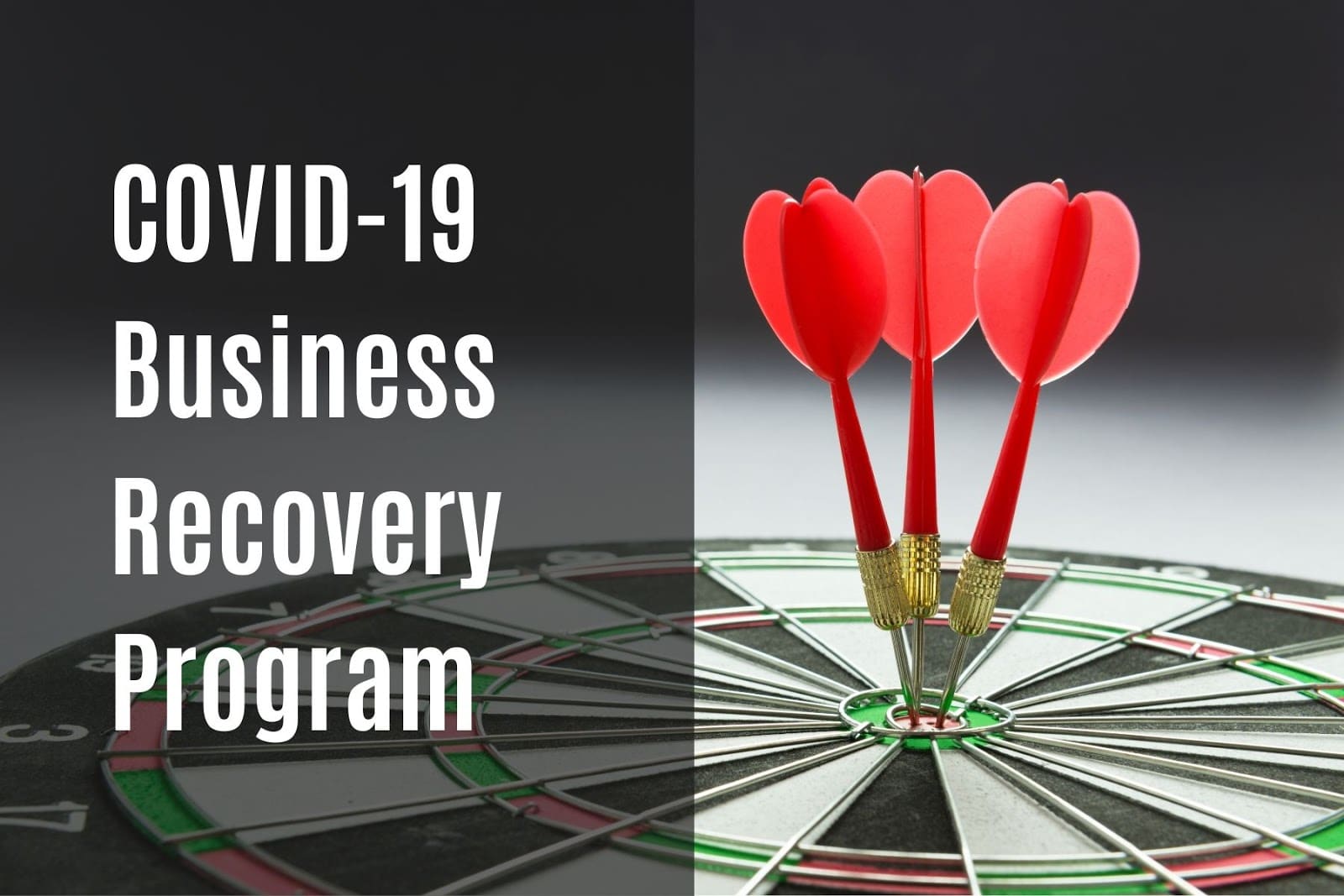 COVID-19 Business Recovery Program
When the going gets tough, the tough get going. In a time where uncertainty has fled the globe following the onset of the COVID-19 pandemic crisis, rebuilding business will require resilience, strength, flexibility, and above all,
a plan
.  
COVID-19 Business Recovery Strategy
The Brand911 Business Recovery Program is a disaster recovery program designed to help local and small businesses bounce back after a disaster occurs. 
In difficult and uncertain times, organization and structure are crucial to regaining stable footing for your business. Utilizing a plan designed to help guide a business's recovery offers employers stability knowing they have the knowledge and resources needed to completely bounce back with confidence. 
Preparing to Reopen Business After COVID-19
The year 2020 has brought an endless amount of challenges to businesses across the board. Public shutdowns and social distancing protocols have forced many businesses deemed "non essential" to temporarily close their doors to avoid a local emergency. 
The COVID-19 pandemic has completely rewritten the rules of business, forcing executive leaders to completely rebuild their business continuity plans from the ground up, even after getting the rug pulled right out from under their feet. 
Storefronts may be closed to the public, but the internet is always open for business. 
In a world where the only certainty is in fact uncertainty, sticking to what you know is a crucial part of pushing through these difficult times. The internet is the single most powerful tool businesses can use to take back control of their success.
Utilizing an online business strategy allows employers to not only strengthen their brand, but continue to connect with their customers during a time where physical contact might not be a possibility.  
Local competition for small businesses and entrepreneurs will inevitably skyrocket upon reopening, and making sure your business is first in line to get found online could make or break your success.  
Brand911 Business Recovery Program:  Providing Digital Marketing Resources for Businesses and Professionals Affected by The COVID-19 Shutdown
Brand911 is a full service digital marketing agency specializing in helping businesses finally get found online, once and for all. With the help of Brand911's Business Recovery Program, small businesses, local businesses, and independent entrepreneurs can reopen for business with confidence knowing their brand is completely optimized to funnel directly to their target audience.  
The Brand911 Business Recovery Program utilizes strategies based on SEO (Search Engine Optimization), Local Digital Marketing, and Online PR to bring lasting results to businesses who depend on being able to get found online.
Search Engine Optimization 
"Best in the business," isn't just a saying of the past. Google is a business's harshest critic, as well as the single most important search engine on the market. Earning a top spot on the first page amongst competitors can be a determining factor in the overall success of your businesses, whether a small, local business, or a worldwide corporation.
Content Optimization ensures the text, images, and overall content of your website and social profiles are designed specifically to find your audience online.
Local Digital Marketing 
Local Digital Marketing is especially important for small businesses who offer specialized products and services. In a competitive and saturated market, taking advantage of Local Digital Marketing allows your business to stand out among the crowd.
By utilizing content marketing strategies, your business will be able to land on the first page of Google search results organically, saving your business valuable time and resources in advertising efforts. 
Online PR
Brand911 has the ability to create strategically written online press releases specifically designed to help your business gain exposure and promote continuous business growth.
Where Other Businesses Fall Short 
In the event of a disaster that leaves a business in a situation deemed "mission critical," enlisting in a disaster recovery plan is a crucial part of utilizing effective crisis communication. 
Trusting in a business process designed to help employers bounce back from natural disasters not only offers confidence to executives, but surety and peace of mind for team members and employees. Businesses that overlook the importance of putting a plan in place to aid in recovery sacrifice  resources beyond time and money. 
Trusting in Business Impact Analysis 
Reopening business successfully after the Coronavirus outbreak will take much more effort than simply cleaning office space and following social distancing protocol. Taking the time to understand the process of business impact analysis (BIA) can truly revolutionize how you conduct business in a world after COVID-19. 
Business Impact Analysis is defined by TechTarget as "is a systematic process to determine and evaluate the potential effects of an interruption to critical business operations as a result of a disaster, accident or emergency," and is an important part of a business's continuity plan following disaster.