Veterinary Branding: 4 Things You Should Know
Veterinary Clinic Branding: 4 Steps You Should Take
Interested in starting your own veterinary practice or spicing up your current clinic's branding but not sure where to begin? You've come to the right place.
Telling the right story is important for your current (and future!) patients. A clearly defined mission statement will help distinguish your veterinary brand from competitors and leave a lasting sentiment with your customers.
Having a defined veterinary brand will help attract new clients to your practice over the long term, build trust, and guide decision-making based on your goals and mission.
Of course, managing the day-to-day activities of an active vet clinic is no easy feat, let alone trying to tackle any branding or marketing projects. Keep reading to find out the steps you should take to develop and fine tune your veterinary clinic's branding.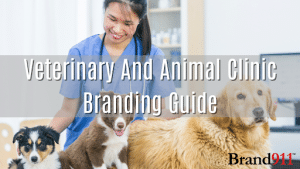 1. Invest in a new website
An attractive, responsive website will make or break a pet parent or pet guardian's decision to use your animal clinic. Technical features aside, you want to make sure to clearly state your services and procedures, pricing (if appropriate), as well as include an about us page and any other common FAQs your clinic experiences.
You might want to consider using  a website platform like WordPress or SquareSpace which are two of the most common website platforms used across the internet. It may be difficult to merge your existing site onto a new platform, so consider hiring a professional web design service to take care of this for you.
2. Create a new logo design
A new logo might be exactly what the vet ordered. An attractive, high resolution logo combined with high-quality photos will certainly make your clinic stand out. Whatever colors you choose, it's a good idea to have a branded color palette for each element of your website.
Programs like Canva allow businesses to make beautiful logos and graphics without needing to learn the likes of Adobe Creative Suite. Your logo will help share your animal clinic's message and story to all future customers.
3. Buy veterinary management software
Of course, as a veterinary clinic or animal hospital, having proper technology to manage all the patients coming in and out of the practice is essential. All animal health records need to be on file with recent visits, vaccinations, symptoms, diagnoses, and treatment options. With direct access to this information, clinicians can make better, more informed decisions more quickly, resulting in a faster patient turnaround time.
Veterinary hospitals and clinics alike will also benefit from a veterinary management software for scheduling appointments and minimizing friction between pet parents and their access to pet healthcare. IDEXX's Cornerstone and EzyVet software are the preferred choices amongst many veterinary experts in the field.
4. Engage with pet owners online
No matter how current your branding is, your practice should always make an effort to connect with your patients online as much as possible. No pet guardian likes being left in the dark wondering if their pet is receiving the best care possible.
Whether through a patient portal, social media, or on the good old-fashioned telephone, engaging with pet owners online is a great way to boost your online brand reputation. 
This is the perfect time to mention any veterinarian recommended dog or cat food brands to supplement the care you are giving, plus it helps strengthen the trust pet parents have in your business.
Next Steps
A new brand doesn't happen overnight. It takes time to figure out precisely what you want your veterinary practice's story to be, so don't rush it.
There are other aspects of creating a successful brand but the most important part is to be uniform across all platforms, channels, and media. If you choose to develop a new logo, use it across all your online profiles. If you create a new brand color palette, use the same colors across your direct mail, newsletters, office decor, etc.
If you know you need to update your branding but still not sure if you have the time or skill set needed to make the proper changes, consider hiring a professional branding service to do the heavy lifting for you.
About us and this blog
We are a digital marketing company with a focus on helping our customers achieve great results across several key areas.
Request a free quote
We offer professional SEO services that help websites increase their organic search score drastically in order to compete for the highest rankings even when it comes to highly competitive keywords.
Subscribe to our newsletter!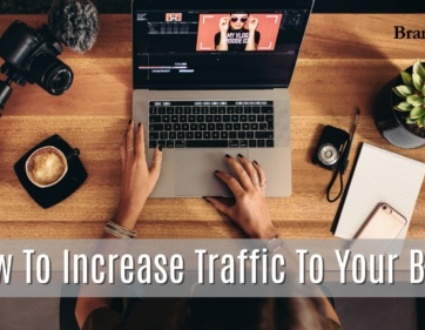 Most recently updated on May 25, 2023. Are you struggling to drive…
[easy-share counters=1 counter_pos="inside" native="no" hide_total="yes" fullwidth="yes" fullwidth_fix="100"]